Internet Platform Development
Simply put…I assist my clients building their internet platforms.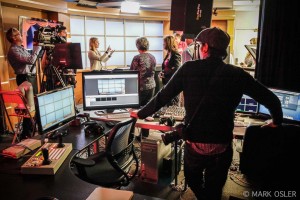 Fast and efficient.
Most of all EFFECTIVE.
In today's internet marketing world it's not enough to just have a web site. That is kind of like having a neon sign in a basement.
In fact it is not enough to have social media pages and a web site.
What everyone needs is an Internet platform.
An Internet platform consists of a comprehensive and cohesive marketing strategy that weaves your video marketing, e-book publication (you won't believe how easy this is), product/service promotional campaigns, and state of the art non intrusive lead capturing techniques with your existing site and social media channels, web sites, and blogs.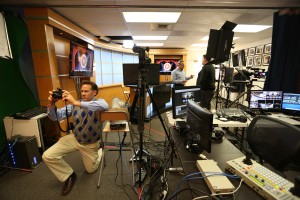 The result is your UBIQUITOUS FOOTPRINT.
I work with a team of professionals that will give you an unsurpassed package of everything you need to rank high with search engines, look great in videos and have an outstanding presence on the web and most importantly…INCREASE YOUR BUSINESS.
"Ubiquity is the next exclusivity."
                                – Arianna Huffington
Membership Site Development
Have an idea for teaching people or being sharing information via a membership site?
Not only can I develop your membership site for you, I can host it, promote it and have the payment options set up instantly!  As fast as you can come up with ideas for sites I can build them. This is one of the fastest ways to earn money on the internet for your expertise in a specific subject!
Even better! I can show you how to do it on your own! Literally build HUNDREDS of sites for yourself and others!
Trade Show Campaign Development
The two most important aspects of any trade show is lead generation and following up with those leads. So many companies waste money on sending reps to shows only to see piles of business cards that get entered into CRM systems with no followup.
My system not only automates the process of lead capture, it guarantees to followup on EVERY LEAD using very advanced campaigns driven by email, vmail, QR codes and Text messaging, coupons and more!  All designed with people's privacy in mind and COMPLETELY OPT-IN!
Also imagine how cool it would be to sponsor a LIVE Trade-show Channel on YouTube! Your booth with be the CENTER of attention with floor traffic cramming the surrounding aisles. We'll use our High Definition Cameras to sell 30 second to 3 minute spots to the your product/services and other trade show attendees tagging each with your sponsored ad! Don't worry about your competition! They will be too embarrassed to come near your booth!
Options:
Done for you – everything
Done with you…one on one – everything
All else is detail that we can discuss. I like to keep it simple and so do you.
Contact me now at info@UbiquityFootprint.com!